Tell Us What You Think
We love to hear from you.
If you have a question, please send it in and we will try to answer your query in an upcoming episode of Tax Talks.
We don't provide specific tax or financial advice – neither via email nor on this website or the Tax Talks podcasts. But we love to discuss a general concept in an episode of Tax Talks.
And at last an apology. Please forgive us for not responding to emails that come from gmail, hotmail and other free email accounts and obscure your identity.
Tax Talks is published by numba Australia (numba Australia Pty Ltd T/a numba Australia).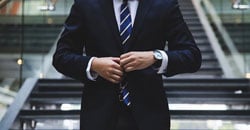 Tax Talks is Australia's tax news podcast for tax professionals. Informative, entertaining and free.