Tell Us What You Think
We love to hear from you.
We love to hear from you and read every message.
As you probably can guess, we don't provide specific tax or financial advice as Tax Talks – neither via email nor on this website or the Tax Talks podcasts. So we can't discuss your specific situation.
If you would like us to write back to you, please list your details that allow us to identify you. For cyber security reasons, we don't respond to gmail, hotmail and other free email accounts that hide your identity.
Tax Talks is published by numba Australia (numba Australia Pty Ltd T/a numba Australia) – www.numba.com.au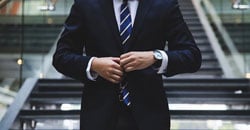 Tax Talks is Australia's tax news podcast for tax professionals. Informative, entertaining and free.
Liability Limited by a scheme under the Professional Standards Legislations